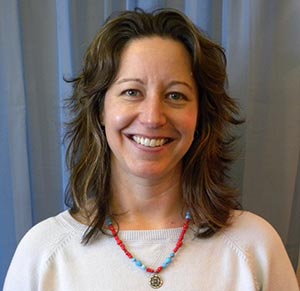 CREDENTIALS:
B.S. Biology, University of Denver
MAcOM, Masters in Acupuncture & Oriental Medicine, OCOM
LAc, Licensed Acupuncturist in Idaho
Dipl.OM, National Board Certification

Click here to read patient testimonials.
---
About Meggan
---
Meggan Baumgartner grew up in the high country of the Colorado Rockies and studied pre-med at the University of Denver (DU). She graduated with honors in 1997, receiving a B.S. in biology and minors in chemistry and psychology.
This educational foundation allowed Meggan to work for a biotechnology company in San Francisco as well as for the California Department of Health, conducting molecular biology research for HIV vaccines and viral disease models in the human body. While she found this research work challenging, stimulating and fascinating, she missed a core element of human interaction.
This realization, paired with the immense health benefits Meggan had personally received from Chinese medicine, led her to pursue a four-year master's program in Chinese Medicine at the Oregon College of Oriental Medicine (OCOM) in Portland, OR. This intensive program brought together her interests in biomedicine (Western medicine), Chinese/Asian medicine, Chinese herb / natural medicinal uses, scientific research, nutrition, qigong and meditation, linking human health to the surrounding environment / elements, clinical human interactions and, of course, overall wellness and health support. During this time, Meggan worked for the prestigious OCOM research department coordinating studies funded by the National Institutes of Health (NIH), and she co-authored two professional research articles on Chinese Medicine.
Meggan has practiced Chinese medicine since 2006. She has worked with people from a diverse background of cultures, ages and employment backgrounds by supporting better health, less pain, nutritional support, emotional freedom and teaching clients to better care for their own wellness. Meggan worked as a Chinese medicine practitioner at the Nez Perce / Nimippuu health clinic in Lapwai, ID from 2007 to 2009. She co-founded and operated Healing Point, LLC Chinese Medicine Clinic in Moscow, ID from its inception in 2007 until June, 2013 – when she became the sole owner. During that time, she had the pleasure to work with hundreds of clients from the Palouse region.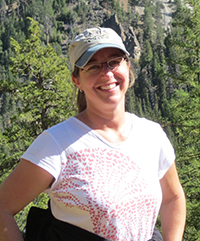 Meggan's professional assets include interfacing biomedicine with East Asian medicine, applying research results to health care / clinical care and the ability to incorporate the related health and cultural aspects from the 21 different countries she has visited. Her integrity, calming presence, intelligence and sense of humor bestow comfort to her clients and she is a catalyst for heart-felt enjoyment of life. She believes each person has inherit worth, health and wellness already programmed within. Chinese medicine is one way to remind the body of and reestablish these healing patterns. Meggan is honored that so many clients have entrusted her to support their health care journey.
Meggan enjoys yoga, qigong, meditation, hiking, skiing, biking, water skiing, wood working on a lathe, gardening, making herbal teas from her private garden, coloring, traveling, reading, cooking and eating good food and spending time with dear friends and family. Feel free to share a favorite hiking spot or yummy recipe with her!
Meggan's Credentials (or a quick guide to all those letters after her name):
Meggan Baumgartner completed a Bachelors of Science (BS) from the University of Denver in 1997. She graduated with a Masters degree in Acupuncture and Oriental Medicine (MAcOM) in 2006, having completed four years and over 3,500 hours of intensive classroom and clinical work at the Oregon College of Oriental Medicine, one of the top rated Chinese medicine schools in the nation. Meggan enriched her education with supplemental studies in shiatsu, tuina, sotai, reflexology, nutrition, five element acupuncture, Tan style, classical texts, qigong, tai chi and research. This rich combination of studies aids in her understanding the perspectives of both Chinese and Western biomedical traditions.
She is recognized as a "Diplomate in Oriental Medicine" (Dipl. OM) by the National Certification Commission for Acupuncture and Oriental Medicine (NCCAOM). The NCCAOM confers this designation after meeting the prerequisites for and then successful completion of five modules of national board examinations. Thus, Meggan is nationally board certified in both acupuncture and Chinese herbs. Furthermore, she is a Licensed Acupuncturist (LAc) in the State of Idaho. Licensure for practicing in Washington State is pending. Meggan is a member of the following professional associations: American Association of Acupuncture and Oriental Medicine (AAAOM), the Idaho Acupuncture Association (where she was the secretary and membership coordinator for 10 years), NADA (National Acupuncture Detox Association) and the Society of Acupuncture Research.
Meggan is additionally certified in Qigong instruction by the Ling Gui International Qigong School. She typically teaches classes in Moscow during the fall, winter and spring months. If you'd like to be added to the email list for upcoming classes, please contact the office.
Meggan completed a 2-year clinical integration program in 5 Element Asian Medicine and Integral Medicine with renowned teacher, practitioner, author and scholar Lonny Jarrett in May, 2020.
Meggan continues to study a variety of clinical Chinese and East Asian medicine topics, qigong, meditation, yoga and nutrition each year. She brings these lessons as well as her rich life experiences to her practice.